Fiction Sneak Peek: February 5, 2022 Issue
---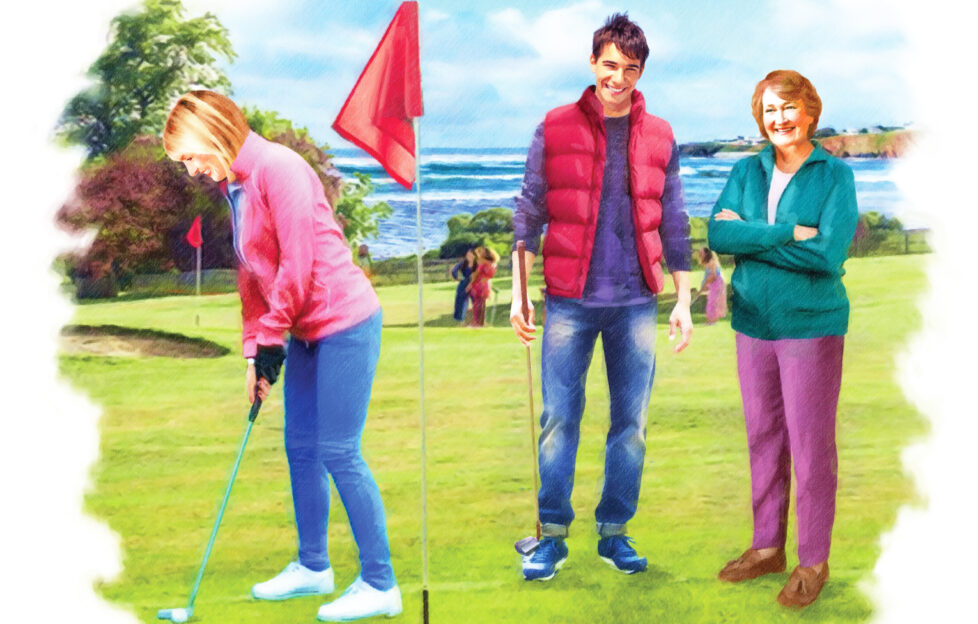 Illustrations by Ruth Blair.
Welcome! Let's take a look at the stories and serials in our February 5, 2022 issue.
Our opening story this week is "As Good As It Gets", by Vanda Inman. Emma comes home to Cornwall to retire, and realises one lifelong dream could become a reality. Artwork by Sailesh Thakrar.
Maureen believes in leaving a "tip", for good service, and encourages Jean to mend her miserly ways! "Take A Tip", by Eirin Thompson, is illustrated by Ruth Blair (above).
Stacey is feeling low after receiving news of redundancy. Her friend, Imogen, helps her realise life may just be beginning. "Ready To Bloom", by Patsy Collins, has a Jim Dewar illustration.
In Alison Carter's "A Perfect Find", personal shopper, Alyssia, is used to matching people with what they want.  Illustrated by Shutterstock.
We go back to the 1940s for our next story, "Something Borrowed". Someone accidentally ruins a wedding dress . . . can plucky Pru to save the day? By Michelle Barber, artwork is by David Young.
After three dates, Hazel is starting to have doubts about Jeff, in Gabrielle Mullarkey's "A Conflict Of Interest". With a Shutterstock illustration.
A character recalls their lost chance at stardom in our final story this issue – "Handbags And Gladrags". By Enid Reece, it features artwork by Helen Welsh.
Serials
It's Part Three of "Return To Rosecot". How long can Scott and Louisa keep their courtship remain a secret? Penny Alexander's six-part serial is illustrated by Philip Crabb.
In Part Five of Beth Watson's "Follow My Lead", Danielle's about to come face to face with her rival. Featuring artwork by Kirk Houston.
Series
In Eirin Thompson's "Read All About It", a revamp could be on the cards at the shop . . .
And in Glenda Young's "Riverside", George doesn't like what Mike has to offer.
---
If our February 5, 2022 issue has left you wanting more, don't worry! Our new issue is in shops soon.
Did you know that subscribers receive their issues early every week? Click here for more information on subscribing to the "Friend" today. At the moment, your first 13 issues will only cost £8!
And speaking of bargains, why not take out a digital subscription, and read your favourite magazine on your tablet, smartphone or computer.