No. 4, Whitehall Gardens – Episode 04
---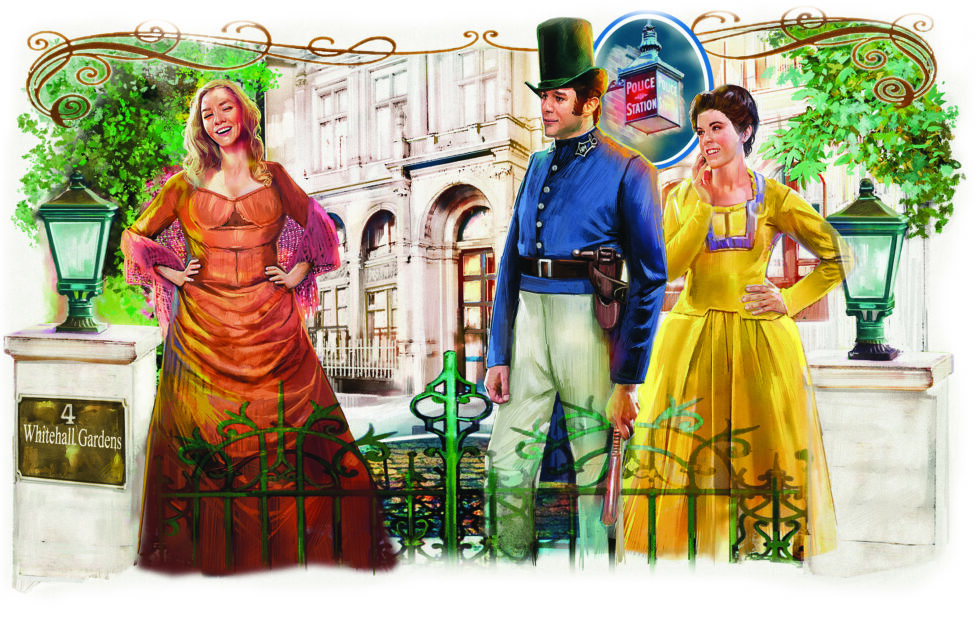 Illustration by Sailesh Thakrar.
Thinking it unlikely that she would be summoned to work in No. 4, Clementine returned to the laundry where she'd been employed since she was fourteen.
It lay south of Hyde Park, and did well, not least because more and more houses were being built there; large houses for wealthy people who needed their washing taking in.
The laundry had expanded in recent years, and employed close to 30 people, most of them young women. It was among them that Clementine's troubles had begun.
Molly Westall was at the middle of it all. It was usually Molly at the middle of anything.
She was pretty, and buxom, and she liked a laugh, and she could never stay still for a minute. She was never content.
She also struggled to behave herself, and seemed not to mind when she was berated.
"Molly Westall, you're drowning us again!" Mrs Thompson would shout across the shed where they rinsed the linens.
Molly would be telling a story, her arms waving everywhere, some account of a soldier or a sailor she'd happened to meet by the river, who was a "caution" or a "sweet rogue".
Recently, she had a new beau, a tall and carefree man named Silas, and Molly had lain aside her soldier friends and declared she worshipped him.
Most of the unmarried laundresses dreamed of earning enough for a new dress, of doing well, and marrying a man with at least some prospects and having children. Molly was too impatient to wait for all that.
She said that a good schemer could take a leap over all the tedious parts and make her fortune.
Clementine doubted it, if truth were told. Molly was keen and lively, but she had a fragility to her that made Clementine think she would one day fall on her face.
Molly was full of self-confidence, proud to have done a little shoplifting, and she talked a great deal about confidence tricks.
"I follow the example of my departed father," she told Clementine. "He had a sharp mind like mine, and an eye for the soft spot on a rich man's hide." Her eyes twinkled.
Clementine knew that Molly's father John Westall had been taken away to Newgate gaol when Molly was a child, and there he had died of one of the usual disorders a man picked up in a prison.
He had been a con artist, and Molly clearly felt it was in her blood.
She had gathered a meeting of the laundry girls she could trust to be loyal and silent.