Fiction Sneak Peek: July 6, 2019 issue
---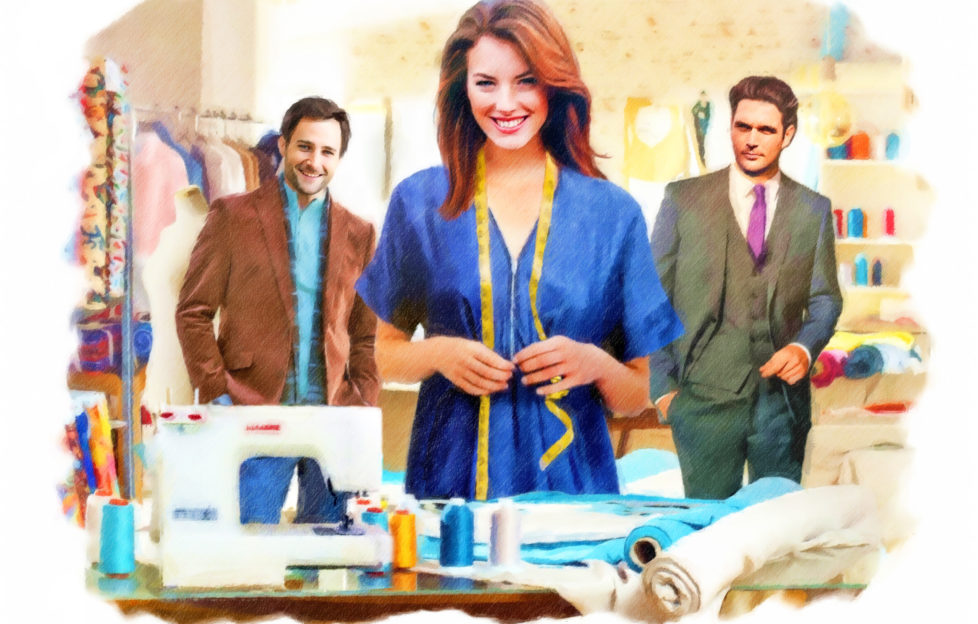 Illustration by Ruth Blair
Join Fiction Ed Shirley for her weekly sneak peek into the stories in our latest issue.
I'm starting with the serials this week, because we have the first instalment of a brand new story by Joyce Begg. In "Waiting in the Wings", Harriet runs "Fine Feathers", her own bridal salon, which is going well – unlike her love life . . .
Meanwhile, it's part 3 of "A Ten-pound Promise" by Jan Snook, where Jean has just arrived in Australia, with no Jim waiting to welcome her. What should she do now? Illustration by Mandy Dixon.
Short Stories
A building is set for demolition in "This Old House" by Jane Tulloch. The community beg Jen to save it, but what can she do? And is it too late? Illustration by Helen Welsh. And author Jane is our Writer of the Week. Read her interview to hear all about the inspiration for her story.
It looks like Harry and Meghan star in "London Bound", another adventure for Maureen and Jean, Eirin Thompson's two fun friends. I always enjoy their stories; I hope you do too! Illustration: Ruth Blair.
"Siena Summer" by Kate Finnemore whisks us off to glorious Italy – and whisks Anna into a whirlpool of memories. But can you really recapture the past?
"Looking For Laura" by Lynda Franklin is the emotional story of a mum longing for the daughter who disappeared from her life 12 years ago….Illustrated by Mandy Dixon.
Julia Douglas writes "Theatre Of Dreams". Sherry was a dancer but now she runs a seaside guesthouse. Her showbiz days are past. Or are they . . .? Illustration by Ruth Blair.
A simple table can hold so many memories, or at least it does for Jill when she stumbles across the one from Number 10, her first house-share. That's "On The Table" by Val Bonsall, illustrated by Jim Dewar.
In "Community Spirit" by Alison Carter, who would have thought being stuck in traffic could prove a blessing? Illustrated by Martin Baines.
Series
In "Hold The Front Page" by Jan Snook, it seems like Jo's more than just a good reporter as far as Leo is concerned.
It's all about Bob this week in "Riverside", our unmissable weekly soap by Glenda Young. Clue: flower petals and bended knee . . . aawww . . .
If this sneak peek has whetted your appetite, why not subscribe to "The People's Friend" today? For a limited time, you'll be able to get your first 13 issues for only £4. Click here for more information.