Great British Bake Off: The Final
---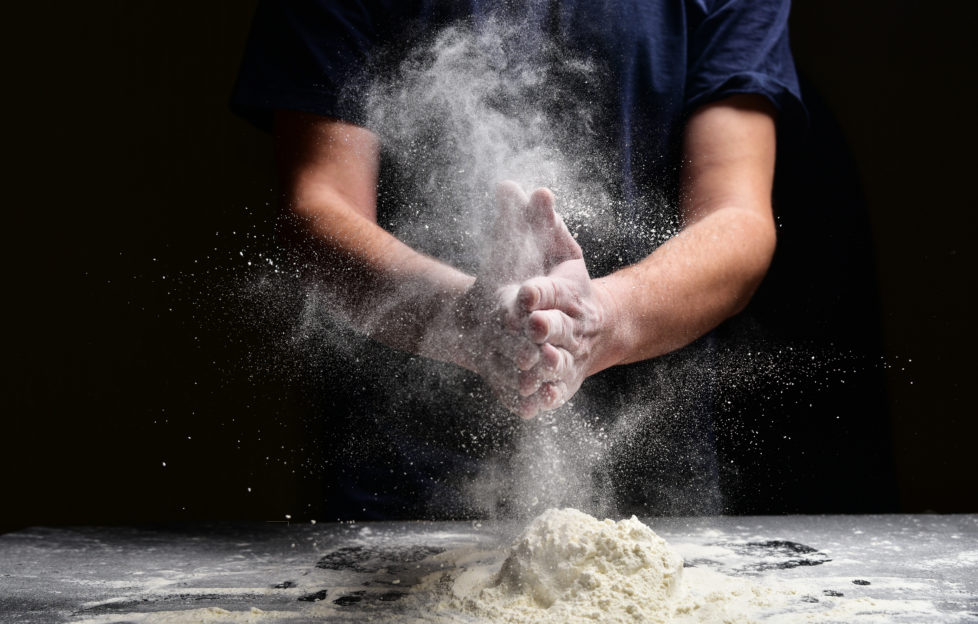 iStock.
No matter how cheery (or not) the series has been, the final of the Great British Bake Off is always a tense affair.
Looking at the way the bakers have performed over the series, it's hard to argue with the three finalists.
Steph was named Star Baker a staggering four times, of course, in Dairy Week, "Roaring Twenties" Week, Dessert Week, and Pastry Week.
Alice appropriately took the biscuit in Biscuit Week and Patisserie Week.
And David . . . well, he was present during all of those weeks. And more.
Unflappable and somewhat underrated, would the final finally be his time? And, more to the point, would the judges name him winner despite a relative lack of success?
Well, Jamie survived two weeks despite barely knowing one end of a spatula from the other, so anything is possible.
The signature
We've had some weird and wonderful challenges this year. But crank up the weird, and ease off on the wonderful.
So you can't blame the bakers for looking a little nervous when Paul and Prue announced the wanted to see a chocolate cake signature.
"A chocolate cake what?" They may have been thinking. "A chocolate cake bungalow? A chocolate cake jack-in-the-box, with working mechanics made from buttery biscuit?"
Nope. Just a chocolate cake. Cue a short-lived sigh of relief.
David opts to add flavour to his effort with prunes and Armagnac.
He's been criticised for his flavours in the past, so obviously he will be very careful with . . . wait, no, he plans to leave the whole cake absolutely sodden with booze. He seems to have learned nothing other than the fact Prue has a problem that everyone is too polite to mention.
It's too much even for her, though, and he dutifully finishes last.
Alice loads her cake up with flavours: pear, ginger and maple. She's ambitious, but a little unbalanced — which is exactly how her cake turns out.
Steph's Black Forest gateau is picture-perfect, though her decision to use cocoa powder rather than melted chocolate on the inside set her on a collision course with Paul, the perfectionist confectioner.
The decoration is apparently "very 70s" according to Prue, a woman for whom her 70s are lost in the mists of time. You'd think she'd appreciate the trip down memory lane.
Still, Steph comes out on top, as she so often has.
The technical
We're back in much more uncomfortable baking territory once again: twice-baked Stilton souffles.
Because if at first you don't succeed, bake that bad boy again.
Baking it once, however, proves too much for some.
In between the revelation that Alice has never made a roux and some calm-to-the-point-of-deadpan baking trivia from David, Steph starts to fall apart.
While the others opt for hot water in their bain-maries, she goes for cold.
Having just deduced what on earth a bain-marie is, I've just deduced that this is a bad idea. The Great British Bake Off is nothing if not educational.
Her souffles subsequently go soupy, and her tears are almost unbearable.
Oh no! Disaster strikes for poor Steph. #GBBOFinal pic.twitter.com/zvvKtYskp2

— British Bake Off (@BritishBakeOff) October 29, 2019
To top it off, she over-beats her eggs.
Alice, meanwhile, spends her time exuding stress, her inner state of mind made obvious by some serviceable Les Dawson-style mugging to camera.
When it comes to judging time, Mrs Digital Ed and I find ourselves protectively hurling insults at Paul and Prue in the vain hope they might lay off Steph.
They don't. She's devastated.
Ice-cool David wins a Technical challenge for the first time.
The showstopper
This is it. The moment of truth. When a baker finds out what they're really made of.
And apparently they're made of . . . stuff that looks like other stuff.
The bakers are tasked with making a picnic basket of cakes, biscuits and enriched breads disguised to look like other foodstuffs.
A picnic basket of lies, if you will.
News that her parents might not make it for the big reveal left Alice squinting at her bake through the tears.
Steph's confidence was practically irreparable, and her problems continued with clumsy picnic basket, claggy macarons and an electric whisk with murder in its heart.
"I saved the worst til last," she said. It wasn't hard to agree, however upsetting her collapse had been.
Our amazing finalists and their showstoppers. #GBBOFinal pic.twitter.com/IDEvYCTSHt

— British Bake Off (@BritishBakeOff) October 29, 2019
Solid but unspectacular, flavour-free but full of artistic flair, David was crowned winner of the Great British Bake Off 2019.
His lies, it seems, were more convincing than the others'. And tastier, too, which helped.
In truth it would have been an injustice for anyone else to win.
But this year's show was liberally sprinkled with those anyway, so viewers were left guessing right til the end.
And ultimately that's what made it such great entertainment.
I, for one, can't wait til next year!
The bakes
This week, the bakers tackled:
The ultimate chocolate cake. Is this

the best chocolate cake in the world

? You decide!
Twice-baked Stilton souffles. We've not been brave enough to try a souffle, but Stilton is an important ingredient in this delicious pasta dish.
"Visual illusion" picnic basket. We don't deal in deception. Only confection.
To catch up on the previous action from the Great British Bake Off, click the tag below.