Fiction Sneak Peek: February 29 Issue
---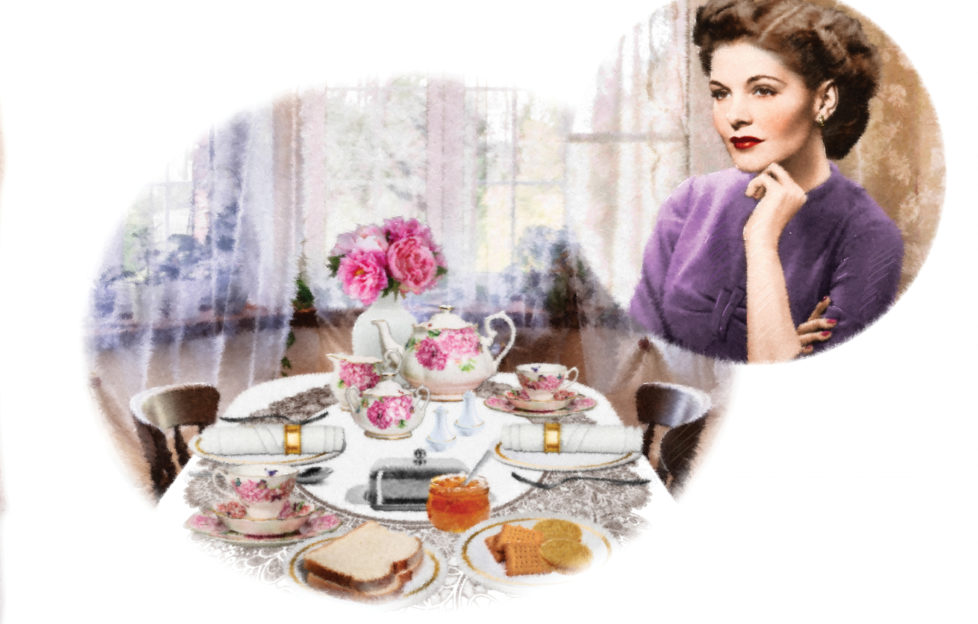 Illustration by Mandy Dixon.
Our February 29 issue is bursting at the seams with stories. Let's take a sneak peek . . .
Stories
This week's issue kicks off with a seasonal short story from our Writer Of The Week, Moira Gee. In "An Unexpected Proposal", widower Harry fears a Leap Year question may be imminent. But is it really such a bad idea?
In "The Reluctant Bride" by Teresa Ashby, bride-to-be Maxine disappears in the middle of having her hair and make-up done. Where has she gone, and why?
The beautiful illustration above is by Mandy Dixon, and perfectly complements Natalie Kleinman's World War II-era love story, "Lady In Waiting".
Although Gladys knows that her husband has been posted missing in action, she still sets the table for him every day . . .
"In The Middle Of Nowhere" is by debut "Friend" author Jo Styles. Emma visits her widowed father and is concerned by his change in attitude. Should she worry?
This one has a charming illustration by Sarah Holliday.
If you like a murder mystery, you'll enjoy "The Body In The Rolls-Royce", which is written by Katie Ashmore, and set in the 1920s.
Someone discovers Sir Clarence Pout, dead, on the back seat of a Rolls-Royce. So "whodunnit"? Sir Clarence's estranged brother? A spurned love? Or a jealous husband? All will be revealed . . .
Our next story is "Dream Destination", by Yvonne Frederick. A surprise trip is being planned, but why? And where to? Illustration by Martin Baines.
Mhairi Grant has written our seventh story, "The Rag Doll". Scarlet loves hearing the story of the rag doll, and her granny, Edie, is happy to tell it . . . accompanied by a very sweet illustration from Manon Gandiolle.
Series
In "Living It Up", by Jessma Carter, the ladies begin to plan their new lives as housemates.
And in "Riverside", Susan and Dave are discussing baby names — but can they agree? Our exclusive soap is by Glenda Young.
Serials
This week's instalment of "Under An Island Sun", by Rebecca Holmes, finds Mairi on a plane, flying into Fuerteventura. Illustration by Sailesh Thakrar.
In the penultimate instalment of Penny Alexander's "The Quest For The Dove Tree", Luke and Caroline stop off in Florence. Illustration by Ruth Blair.
Now that you've had the sneak peek, I hope you enjoy the issue!
Remember you can subscribe to "The People's Friend" at the DC Thomson Shop. Not only will you save money, you'll also get a free gift!
Click here for more information.