Fiction Sneak Peek: May 9, 2020 Issue
---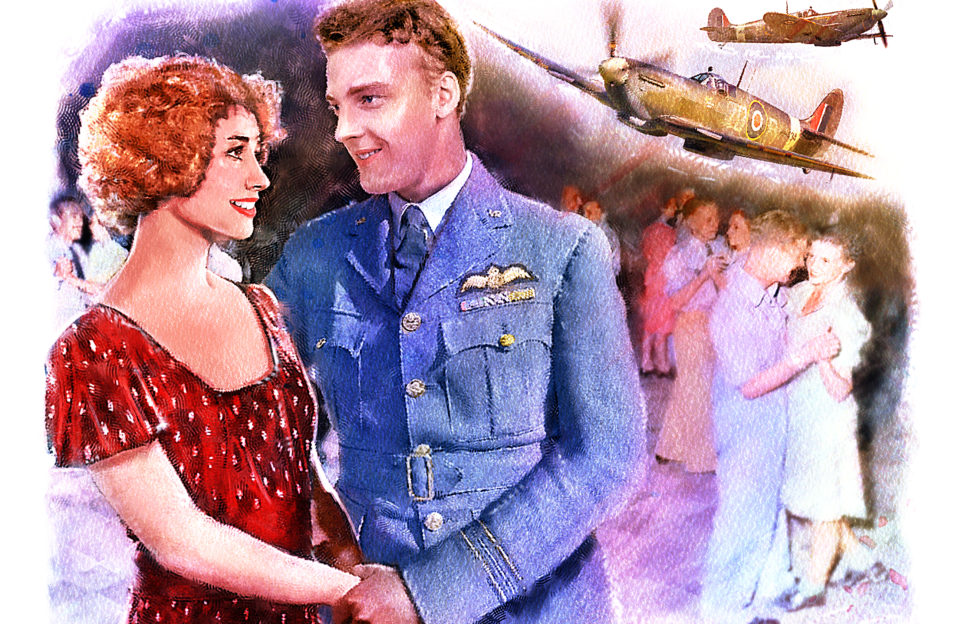 Illustration by Jim Dewar.
Let's have a sneak peek at the stories and serials you can look forward to this week!
Short stories
We're off to a flyer with "The Show Must Go On", by Fiona Thomson. When the star dancer at a village event pulls out, will Fred and his two left feet be able to hold the fort? Kirk Houston's brilliantly bright illustration welcomes you to the issue this week.
Why does Gran keep her back room locked? Find out in "Family Secrets", by Lynda Franklin. Illustration by Ruth Blair.
In Katie Ashmore's "Seeking Solace", loss has brought Moira to the south of France. But how can she move on?
V.E. Day falls on May 8th this year, and our next story is in commemoration of its 75th Anniversary. Tony Redcliffe's "Here Today" is a wartime romance set against the backdrop of the events of 1940, when no one knows what the future holds . . . Brought to life with this lovely period illustration by Jim Dewar (above).
Alison Wassell has written the next story for us. Craft shop owner Helen is horrified when the girl who bullied her in school comes in for a browse. Will she recognise Helen? Sarah Holliday illustrated "Handmade Helen".
Things are complicated in "A Lucky Man", by Helen Yendall. Nick has loved Jules all his life, but she's married to his best friend. When a new baby arrives, the guilt feels overwhelming . . . André Leonard illustrated this touching story.
Sandra doesn't think doctor's waiting rooms are much fun. Find out if she's right in "The Best Medicine", by Jane Tulloch. Illustration by André Leonard.
Serials
It's Part One of our exciting new serial, "When The City Sleeps", by Lynn Love. It's 1949, and the war is over. But there are other battles to fight . . . With lovely period illustrations by Helen Welsh.
In the penultimate part of "Birds Of A Feather", by Paula Williams, Jess has told policeman Ben that she saw Sam at Billington Grange. Right around the time a robbery was taking place . . .
Series
The ladies are planning a little dinner party in Jessma Carter's super series, "Living It Up".
And in "Riverside", the results of the competition to find Ryemouth's Best Deli are in!
Find out if "The Old Engine Room" is in with a shout in Glenda Young's weekly soap.
Sneak peek leave you wanting more? Our new issue is on sale soon. Enjoy!
Remember you can subscribe to the "Friend" today, and you'll never miss another issue. Plus, if you're worried about potential delivery issues, you can take out a digital subscription and download every issue straight to your phone, tablet or home computer.