Fiction Sneak Peek: June 6, 2020 Issue
---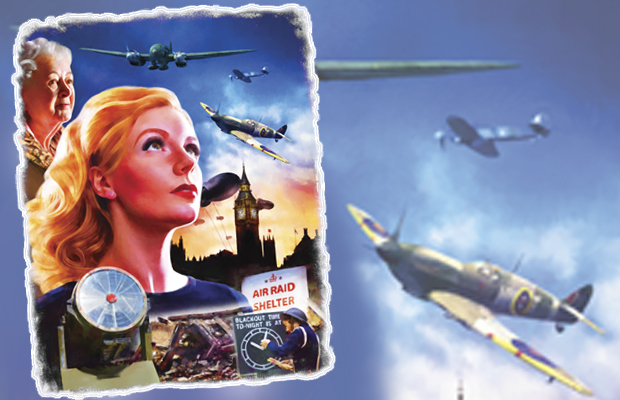 Illustration by Kirk Houston.
Welcome to our sneak peek at the brand new Fiction in our brand new issue!
Let's start with the serials this week.
Serials
It's the second and final part of "Trouble At Bursham Cathedral" this week, and Caroline is seeking justice. By Alison Carter, this serial is illustrated by Ruth Blair.
And in "Return To Tillakos", by Lydia Jones, why won't Katerina tell Jade what she wants to know? Gerard Fay illustrates our exciting dual-timeline serial.
Series
In this week's "Living It Up", the dinner guest is asking a great many questions. But the only question in the ladies' minds is simple: what should they call her?! We're enjoying Jessma Carter's super series.
Will Mike accept Sally's proposal? Find out in Glenda Young's "Riverside".
Short stories
Our opening story this week is an absolute cracker. The exciting "After The Air Raid", by Patricia Galvan, sees neighbours Mrs Paige and Shirley are caught up in a bombing raid during the Blitz. With a super, striking illustration by Kirk Houston (above).
Gabrielle Mullarkey's "The Blushing Parrot" is next. Chemo nurse Rosie distracts her patient, Tim, with stories about Monty the macaw . . . 
In Lucy Chester's "Lovely Is The Rose", sometimes a bunch of flowers is just what we need to brighten our day. A very pretty illustration by Sarah Holliday complements this story perfectly.
Dog-sitter Janine has sworn off men after a painful break-up. After the owners of one of the dogs she looks after move away, she vows never to get close to dogs or humans again.
Find out what happens in "Emotional Attachments", by Teresa Ashby, nicely illustrated by Andy Walker.
. . . and there's more!
Josie's been planning a surprise for her mum and dad's golden wedding celebration. Find out how it goes in "A Golden Opportunity", by Kate Blackadder, illustrated by Ruth Blair.
In 1985, fun-loving Jackie loves her job in a record shop, and her speciality is identifying unknown track titles for customers who know a tune, but don't know its name! She goes on a "sort-of" date with customer Richard, but then he disappears after a trip to "Evita" . . .
Find out what happens next in "Music To Her Ears" by Eirin Thompson, illustrated by Jim Dewar.
Our final short story this week is Val Bonsall's "Delights Of The Dawn", illustrated by Kirk Houston. Is an early-morning encounter about to change Terrie's life for good?
Sneak peek leave you wanting more? Our new issue is on sale soon. Enjoy!
Remember you can subscribe to the "Friend" today, and you'll never miss another issue. Plus, if you're worried about potential delivery issues, you can take out a digital subscription and download every issue straight to your phone, tablet or home computer.