Fiction Sneak Peek: August 22, 2020 Issue
---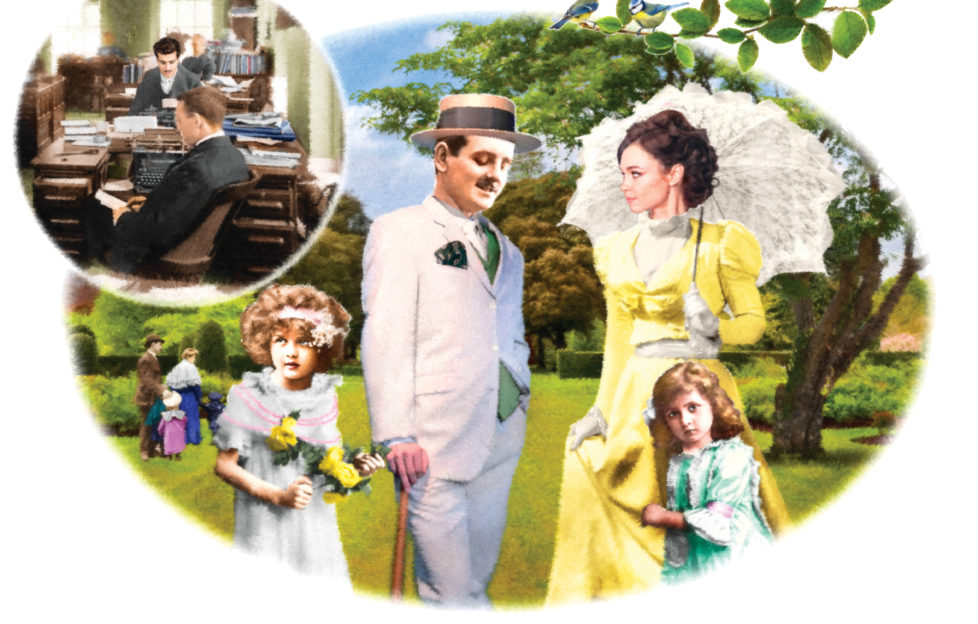 Illustration by Mandy Dixon.
We begin this week's fiction sneak peek with "The Chateau In The Woods", by Rebecca Holmes. Despite its beauty, Eleanor's memories of one grand house are bittersweet. Our opening story is beautifully illustrated by Gerard Fay.
Our next story, by Alison Carter, is set in 1826. Samuel is a troubled child, but there's more to him than meets the eye. Find out what's going on in "Still Waters Run Deep", illustrated in a lovely period style by David Young.
Val Bonsall's thoughtful short story, "Marks Of The Past" is next. A chance meeting and some initials on a bench bring memories flooding back for Debs. With a gentle illustration by Manon Gandiolle.
In "Call The Doctor", by Julie Goodall, a little family want to settle down to watch the new series of "Doctor Who" — but only if Dad's there, too. This feel-good short story has a perceptive illustration by Philip Crabb.
Alyson Hilbourne's "Girls Together" is next. Set during WWI, it tells the story of Beth, Vera and Rose, who are thrown into life at the munitions factory. Their friendship is an explosive mix! A beautiful watercolour illustration by Tracy Fennell complements this story perfectly.
"When We're Apart" by Teresa Ashby is next. Yvonne's family have moved overseas and she's missing them terribly. She can't move, because her life is here. Or is it?
Our final story this week is "Running For The Bus", by Eirin Thompson. Celia's husband has left her, meaning she and her children are marooned in the countryside – with no vehicle. Which can mean only one thing — running for the bus! With a lovely '70s illustration by Jim Dewar.
Serials
It's Part Four of our engaging serial, "Rebel With A Cause", by Jan Snook, this week. Does the professor have an ulterior motive for these family trips with Miranda? Set in 1903, Mandy Dixon's wonderful illustrations (above) are bringing this serial to life.
Ellie's graduation brings one of Shauna's missions to a close in Part Five of Mark Neilson's "A Debt Of Honour", sensitively illustrated for us by André Leonard.
Series
Our lovely new series, Della Galton's "Paw And Order", begins this week! Dan's retirement has been smooth sailing so far. Well, almost . . .
And in "Riverside", the last person Ruby and Mary want to see is Bob Lewin…and if you've been following our weekly soap, you'll  know why! Catch up on all the goings-on in our enjoyable soap, written especially for us every week by author, Glenda Young.
---
If this sneak peek has left you wanting more, don't worry! Our new issue is in shops soon.
Did you know that subscribers receive their issues early? Click here for more information on subscribing to the "Friend" today. You'll never have to worry about missing another issue again!
Plus, if you're worried about potential delivery issues, we have a great digital subscription available. This way, you can download every issue straight to your phone, tablet or home computer.