Features Sneak Peek: Special 207
---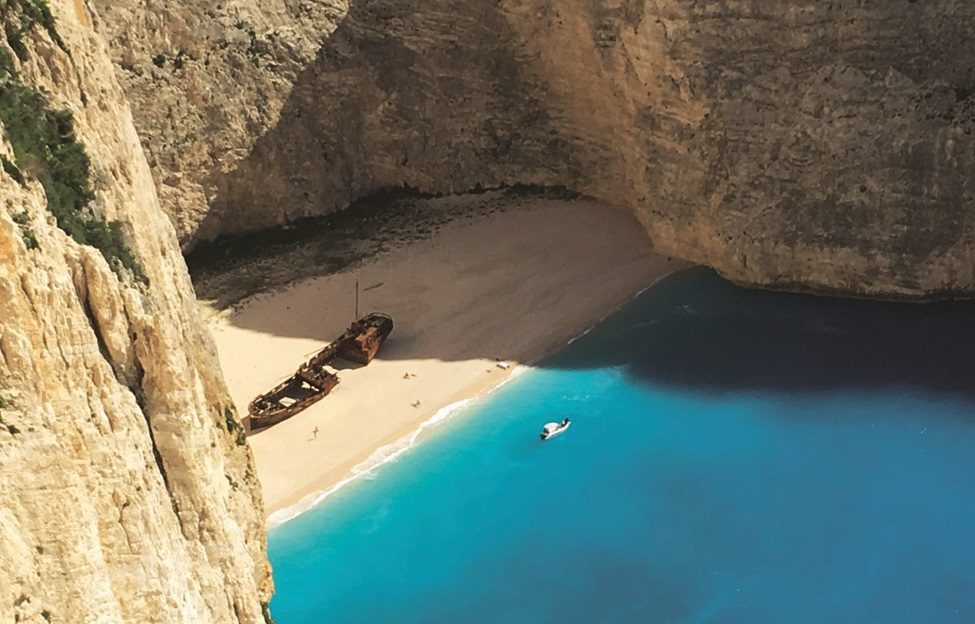 Photograph by Dianne Boardman.
It's hard to believe it but it's time already for another "Friend" Special!
We're sure you'll love the goodies we gathered together for you. Here's what you will find inside Special 207 . . .
A Zest For Zakynthos
Dianne Boardman discovers the healing powers of the beautiful island of Zakynthos, off the coast of Greece.
We walk along the beaches of the southern resort of Kalamaki and visit the History War Museum.
After a Greek breakfast of yoghurt, honey, fruit and fresh orange juice, we peer over perilous cliffs to the most photographed site on Zakynthos, Navagio.
This is where a pirate ship ran aground in 1980. The rusting hulk sits on perfect white sand surrounded by neon water. The site is so beautiful you can be sure you'll want to take your own pictures of it.
Britain's National Parks
For 70 years, National Parks have been welcoming visitors to the UK's beautiful landscapes.
From dramatic mountains to wild moorlands, they are places where tranquillity, adventure, nature and breathtaking views can be enjoyed by all. 
National Parks were born out of the need to rebuild the nation's health and environment after World War II.  A young widow from Sheffield, Ethel Haythornthwaite, was instrumental in their creation, after her husband didn't return from World War One and she found solace from her heartbreak in the landscape of the Peak District.
She devoted her life to protecting Britain's beautiful landscapes, founding the Council for the Protection for Rural England.
Janey Swanson finds out more.
A matter of pride
While most of us feel some concern at the plight of endangered species, with over 16,000 now in danger of extinction, it can be hard to know how to help.
But for photographer George Logan, who has tracked lions for a decade, knowing where to focus his efforts is more straightforward – and his desire to save his beloved species from extinction comes straight from the heart.
Since 2008, George has worked alongside the organisation Born Free, photographing lions and growing to understand and love these complex and beautiful animals even more.
George has produced a book, "Lion: Pride Before the Fall", to raise funds to help protect the remaining lions, and to share his love of these creatures with the world.
Gillian Harvey finds out more.
Learning Arabic Dance
Dianne Boardman discovered a whole new passion after witnessing a traditional belly-dancing show in the Middle East.
She was transfixed by the swirling, gauzy silks in vivid shades of scarlet, cobalt and emerald on the desert sand. It was straight out of an old Arabian fantasy and it never for a moment occurred to Dianne that she could learn these dances herself.
Two decades later she began belly-dancing classes in the her local town hall. Here Dianne, shares the history of the iconic dance and why she loves it so much.
Elsewhere, Ali Henderson celebrates the miracle of midwifery, and we have a crochet pattern to make a cute hedgehog toy.
We also have 14 great stories for you to enjoy, with an eight-page murder mystery. Enjoy!
---
And remember, you can subscribe to make sure you never miss another "Friend" Special.
In fact, we'll have them delivered straight to your door! Click here for more information.