Fiction Sneak Peek: November 27, 2021 Issue
---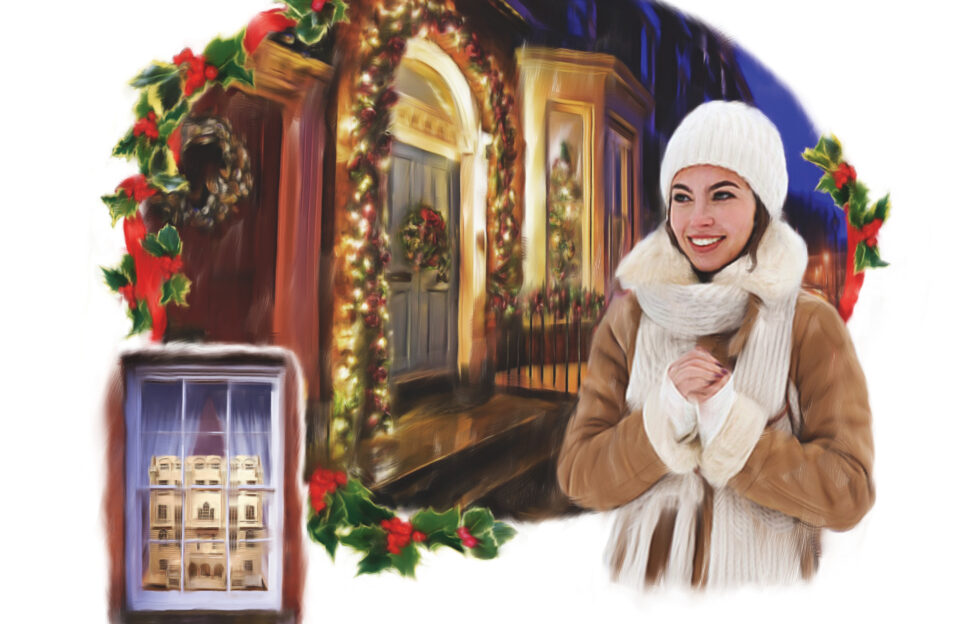 Artwork: Pat Gregory
Welcome! This week we're taking a quick peek at the fiction in our November 27, 2021 issue, on sale Wednesday, November 24.
In our opening story, Freya likes to guess the riddles behind the Advent window display – but there's one that she can't quite crack! "Guess Again", by writer of the week Gwen Rollinson, is illustrated by Pat Gregory (above).
"Make Your Own Magic" by Alison Carter is next. When Janel volunteers to work on Bardsey Island, she meets a man who turns out to be a wise old owl. Illustrated by Sailesh Thakrar.
Liz Filleul's "The Gingerbread Contest" is next – and someone's determined to have the best entry, this year! With a Shutterstock illustration.
It's "Raining Cats And Dogs" next, and some intense weather is creating a splash. By Christina Hollis, it's illustrated by Ruth Blair.
We go back to the 1870s for our next story. Minister's wife, Hannah, befriends "The Nettle Lady", much to her husband's dismay. Written for us by Louise McIvor, it features artwork by Gerard Fay.
Will piano tuner Alex tinkle the ivories again? "In Tune", by Jenny Worstall is illustrated by Jim Dewar.
Jane knows today's date has a special significance – she just can't remember what it is! Find out in "Blast From The Past", by Val Bonsall, illustrated by Shutterstock .
Serials
In Part Three of Jan Snook's "Christmas Wishes", can Louisa and Mungo find an alternative gallery in time for the exhibition to open? Artwork by Sailesh Thakrar.
And as the war continues, the Pollards manage to find some good times amongst the bad . . . Part Four of Teresa Ashby's "Darkest Before Dawn" features artwork by Mandy Dixon.
Series
Carrie's had just about enough of Josie's matchmaking, in Eirin Thompson's "Read All About It".
And in Glenda Young's "Riverside", what will it take for Mary and Ruby to make up?
---
Has our November 27, 2021 issue left you wanting more? Don't worry! Our new issue is in shops soon.
Did you know that subscribers receive their issues early? Click here for more info. 
You can also choose a digital subscription, and read the "Friend" on your tablet, smartphone or computer. It's the perfect option to avoid any pesky delivery trouble!