The Relationship Between Men And The "Friend"
---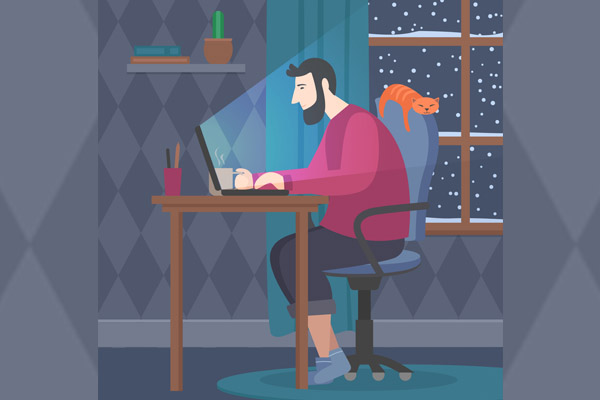 iStock.
You might know that nearly 400,000 people around the world read "The People's Friend" every single week!
But did you know that roughly twelve per cent — that's 48,000 people — are men?
Our male readers
Lots of our readers' husbands and partners came along to our festive break in Cricket St Thomas recently – and enjoyed meeting Maddie Grigg, taking part in Editor Angela's session, and listening to Margaret's talk on 150 years of the "Friend".
At the Q&A afterwards, the partners' questions were interesting and often quite practical.
For example, they asked things like "how do you keep the price of the magazine so low?" and "how is the magazine produced?"
But, overall, we got the impression they enjoyed a good read – once their better halves were finished reading, of course!
Authors, poets and illustrators can be men, too!
So we have male readers, but what about male writers?
Well, there are plenty! Features Writer, Willie Shand, has written over one thousand "Friend" articles!
Some prefer to use a pen name, like Petrika North, while some — like Michael Ingram and Tony Redcliffe (writer of our current serial, "Kitty O'Sullivan") — are happy to use their own.
Lots of our poets are men, too.
Much-loved favourites like Kenneth Steven and Dennis Turner, and newer contributors like John Darley.
And many of our illustrators are male — like Kirk Houston, Gerard Fay, and Jim Dewar, to name but three.
The history of the "Friend"
Which takes us back to the history of "The People's Friend".
Originally a monthly publication and priced one penny, it was a "miscellany of popular and instructive literature", intended for family fireside reading.
Containing lots of items of general and scientific interest, as well as household hints and tips, it wasn't specifically a women's magazine until World War I.
Back to the future
We're happy to say that, after 150 years, we remain one of the only magazines open to all fiction submissions.
Whether the writer is a man or a woman; previously published or unpublished; whether their story is written from a male or female point of view, it doesn't matter.
We're open to everyone!
For more information about submitting fiction or poetry to "The People's Friend", click here.
For more information on the writers we feature in the magazine, click here.