Fiction Sneak Peek: January 25, 2020 issue
---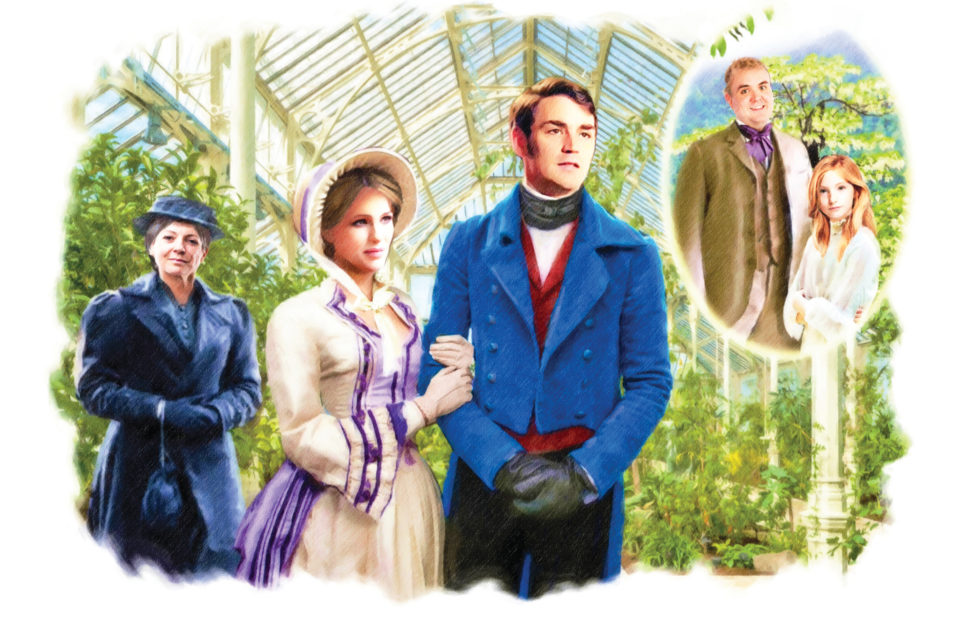 Illustration by Ruth Blair.
Let's start this sneak peek with the serial, for a change.
We have a new one beginning, and yet it might also strike you as faintly familiar — because it's the sequel to a story.
Do you remember "The Flower Of Hope" by Penny Alexander, published back in 2016?
It was a fascinating insight into 19th century botanists and their hunt for a rare specimen.
This week, "The Quest For The Dove Tree" continues the story of Luke and Caroline Hathern.
We also finish a serial in this issue, with the final instalment of "Jinty's Farm" by Kate Blackadder. Can the family finally find cause for celebration? Illustration by André Leonard.
Short stories
Lake Garda is the setting for "Looking In The Right Place" by Rebecca Holmes, a thoughtful story about relationships and making decisions. Illustration by Kirk Houston.
Ah, the quest for baking perfection.
That's "The Perfect Bakewell" by Patsy Collins. But Clara has a very important reason for wanting it to be just right. Illustration: Gerard Fay.
"Coffee And Comfort" is exactly what it says: a perceptive story by Susan Sarapuk about the value of both. Illustration: Pat Gregory.
We celebrate Chinese New Year in "Love, Luck And Lanterns" by Val Bonsall.
A crime mystery set in the 1930s. That's "Behind Closed Doors" by Joanne Duncan, illustrated by Gerard Fay.
"Once Bitten" by Stefania Hartley is another of her lovely Tanino and Melina stories.
I love this couple; so likeable and fun. Illustration: Jim Dewar.
You know what it's like: someone can be perfectly sensible, until it comes to their horoscope . . . That's the gist of Eirin Thompson's fun story "Written In the Stars".
And that's our super seven this week.
Series
A brand new series starts this week. In "Living It Up" by Jessma Carter, three ladies of a certain age weigh up their new-home options . . .
While in "Riverside", two ladies of a certain age are at the dancin' in Blackpool's famous Tower Ballroom. Don't miss our exclusive soap by Glenda Young.
And that's the sneak peek for this week!
Don't miss Angela Britnell as our Writer Of The Week. Her latest Pocket Novel is on sale now!