Fiction Sneak Peek: February 15, 2020 Issue
---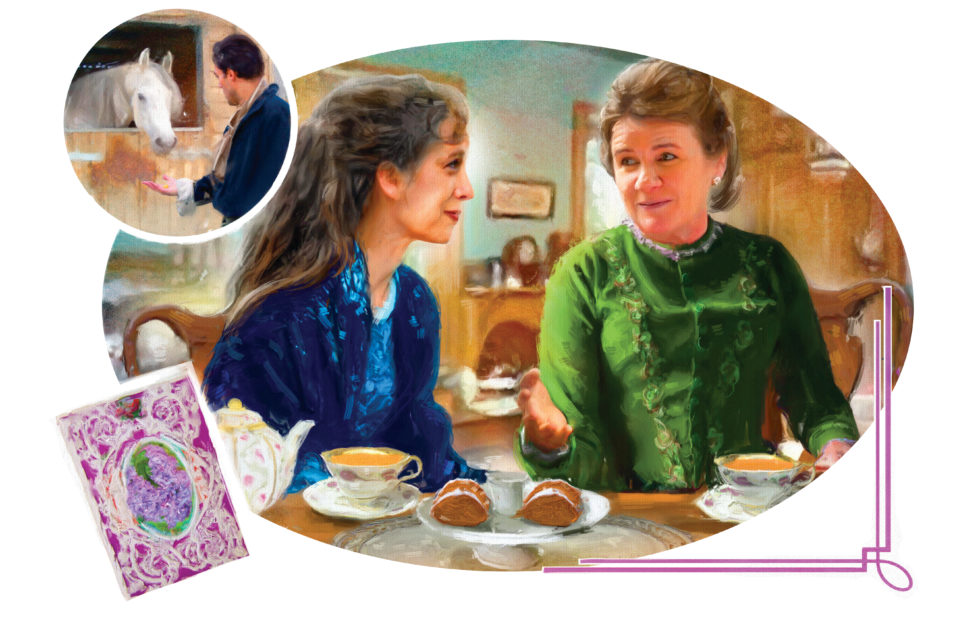 Illustration by Martin Baines.
Ahh, it's time for a sneak peek into our romance issue!
In time for St Valentine's Day, we've gone for seven romantic stories instead of the usual blend of genres.
The issue opens with "St Valentine's Secret" by Pamela Kavanagh. Set in the 1880s, it sees friends Millie and Ellen planning surprises for their menfolk.
Is Dad really going to get married in that jacket? "A Touch Of Sparkle" by Teresa Ashby is fun and thoughtful. Illustration: Andre Leonard.
Why's Kate carrying a large heart-shaped biscuit all over town? And what inspired the story? Margaret Connor tells us more about "Sweets For My Sweet" as our Writer Of The Week.
I have to come clean: we've told a fib with this one. We've said Margaret's a Debut Author, but we overlooked a story she had published last year. Oops.
"The Next Chapter" by Anne Goring is one of those nice who-will-she-choose stories. Jo falls in love with a dog called Perdita . . . but wait, she has to choose between three now? A super illustration by Sarah Holliday captures it perfectly.
Another bouquet is delivered — and once again it's not for Ashley. Will it ever be her name on the card? "You Don't Bring Me Flowers" is by Alison Carter.
Ooh, it's a girl after our own heart (with a passion for chocolate) in Annie Harris's story "Chocs Away!" illustrated by Sarah Holliday.
A man who just won't say those three little words; that's Alice's problem in Eirin Thompson's "How Do I Love Thee?"
Serials
Part 3 of "A Little Patch Of Heaven" happens to feature The Wedding. How apt for our romance issue. Anne Pack's story is illustrated by Kirk Houston.
It's all drama in "The Quest For The Dove Tree" by Penelope Alexander, illustrated by Ruth Blair, as Caroline learns of Mr Zheng's plans.
Series
It's time to view the house in "Living It Up" by Jessma Carter.
In "Riverside", meanwhile, it's time for secrets to finally come out. You can't miss the latest in our weekly soap by Glenda Young.
If this sneak peek has reminded you of all the great stories packed into every issue of "The People's Friend", then click here to take out a subscription. You'll never have to miss another issue again!