Fiction Sneak Peek: August 8, 2020 Issue
---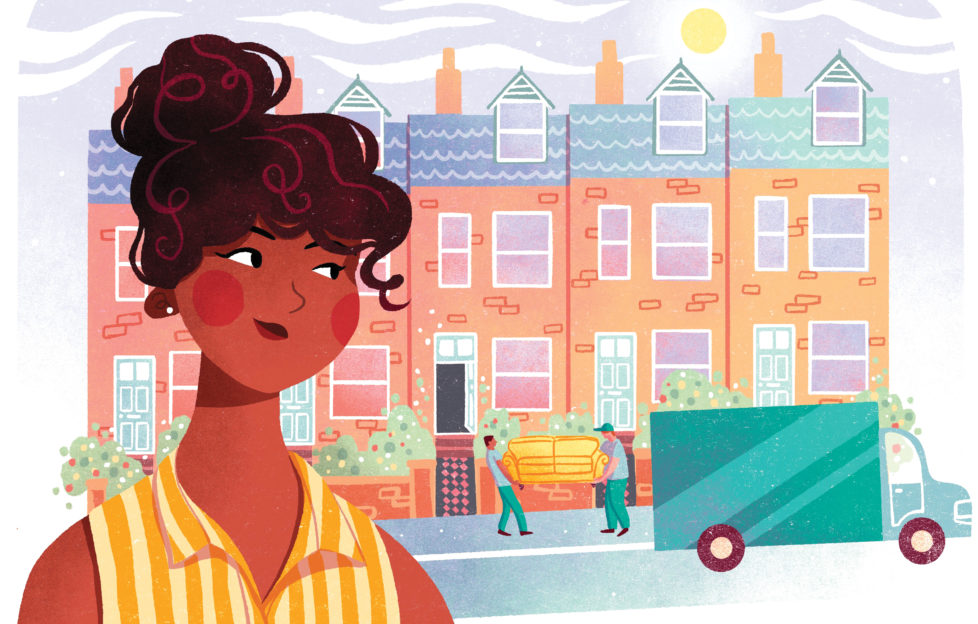 Illustration by Sarah Holliday.
Wondering what sort of stories we have ready for you this week? Here's a sneak peek!
Short stories
Our opener this week is "A Girl Like Julie".
Julie is staying with her grandparents during the long, hot months of 1976. She has no idea what she wants to do with her life, until a surprising opportunity arises . . .
Written by Moira Gee, this summer story is illustrated by Martin Baines.
A neighbour discovers a secret in our next story, "Meet The Neighbours". By Writer of the Week Liz Filleul, it's illustrated by Hannah Agosta.
We're off to Ibiza for our next story. Della Galton's "A Second Chance" is the story of Matt, a piano player who has all the courage he needs to play on stage. But when it comes to following his heart, it takes a different kind of courage. Illustrated by Sarah Holliday.
We go back in time to 1910 for our next story, "Angel Of Mercy", by Annie Harris. One of Florence Nightingale's nurses attends a memorial service in St Paul's; a chance meeting takes us back to her memories of the Crimea in 1854. With a wonderful illustration by Kirk Houston.
After Nicole's marriage ends, she moves into a new house. Everything's going well, until she discovers that something special to her has been lost in the move. Can she find it again? Read "Moving On Up" by Teresa Ashby, with an illustration by Sarah Holliday (above).
We're off to the seaside for our next story, "Seals In The Bay", by Alyson Hilbourne. Melissa and Peter's marriage has hit a tricky patch — he feels left out of the close relationship stay-at-home mum Melissa has with their two boys. Can a break in a secluded lighthouse help them find their way? Family is everything in this short story illustrated by Helen Welsh.
The twins come home in our final story of the week, "New Additions At The Cat Café", by Suzanne Ross Jones. But Maxine has another lodger . . .
Series
It's the penultimate instalment of Jessma Carter's "Living It Up", and the ladies are preparing for their book group.
In Glenda Young's "Riverside", Carol and Anna have fallen out. Again!
Serials
In Part Two of Jan Snook's "Rebel With A Cause", Jolyon and Edward are seeing the sights of Italy, while Miranda is stuck at home. Illustration by Mandy Dixon.
And in Part Three of Mark Neilson's "A Debt Of Honour", if Shauna wants to make contact with Neil, she's going to have to get past his secretary first! Andre Leonard has illustrated this one for us.
---
If this sneak peek has left you wanting more, don't worry! Our new issue is in shops soon.
Did you know that subscribers receive their issues early? Click here for more information on subscribing to the "Friend" today. You'll never have to worry about missing another issue again!
Plus, if you're worried about potential delivery issues, we have a great digital subscription available. This way, you can download every issue straight to your phone, tablet or home computer.