Fiction Preview: Special 220
---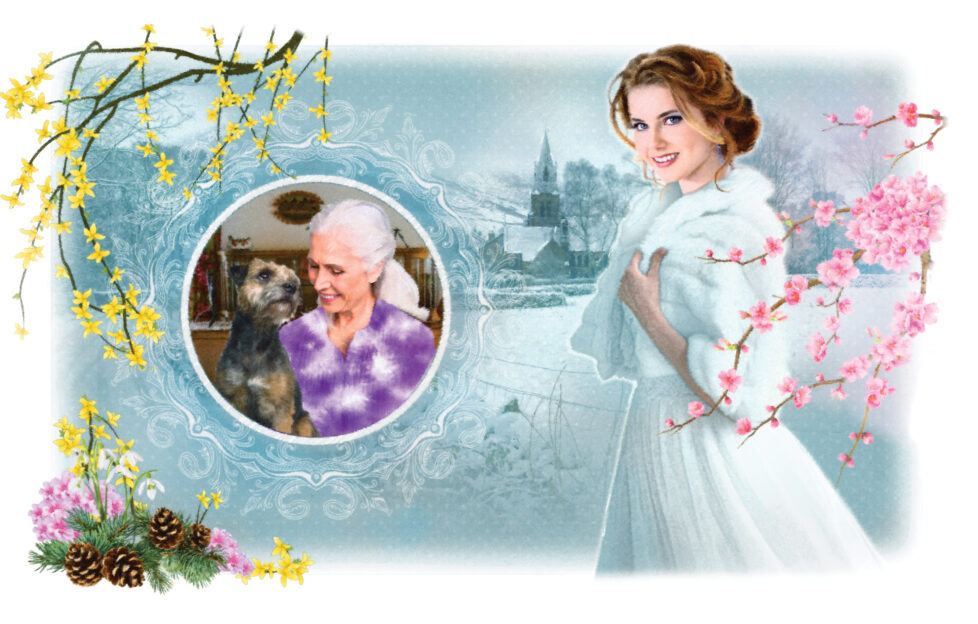 Illustration by Mandy Dixon
Welcome! Let's look at the stories you'll find in Special 220, which is on sale Wednesday, January 19.
Fourteen brand-new stories
Our opening stories are so important for setting the tone of the issue.
In this Special's opening story, we take a trip back to the 1940s, where some GI brides are very unhappy. But why? "A Certain Type Of Girl", by Alison Carter, features artwork by Kirk Houston.
One habitually late friend is "Worth The Wait", in Kate Blackadder's touching short story about friendship and family. Illustrated by Ruth Blair.
There's hilarious canine confusion in Jacqui Cooper's "Doggy Day Care". Accompanied by an adorable Shutterstock illustration.
Missing, without a trace
We're back in the 16th century, for our next story – "Friend Or Foe?", by H. Johnson-Mack. Griffin De Thane goes on a mission to find his missing cousin, a whitewasher of parish church paintings, who has vanished without trace . . . With artwork by Helen Welsh.
Parents worry about their teenage son in Jessma Carter's "Just A Phase?" – he's behaving oddly, and money's missing from his savings. What's going on? With a Mandy Dixon illustration.
Gourmet cuisine
Evelyn is trying to impress a potential boyfriend with her gourmet cuisine. There's just one thing she hasn't mentioned! "Cooking Up A Storm", by Alyson Hilbourne, is illustrated by Shutterstock.
A beloved antique finds a new home in Becca Robin's "Bright Ideas", illustrated by Kirk Houston.
"Home At Last", by Margaret Skipworth, takes place In 1870. In it, protagonist Ruth heads out west, to marry a man she's never met . . . Artwork by Tracy Fennell.
A "Winter Wedding"
Will a much-loved relation attend a "Winter Wedding"? Find out in Rebecca Holmes' short story, with artwork by Mandy Dixon (above).
What to do when parents disagree? Diplomacy is the answer in "Battle Lines", by Gabrielle Mullarkey, is illustrated by Shutterstock.
Barbara dislikes her new neighbours. She thinks they're lowering the tone, but things aren't always quite what they seem. "Something Fishy", by Eirin Thompson, is illustrated by Shutterstock.
"The Last Queen Of France"
Next is another wonderful period story.
Lilou is a devoted seamstress for the aristocracy. Set at the time of the French Revolution, "The Last Queen Of France" is by Alison Carter, and illustrated by Manon Gandiolle.
When Danielle auditions to become a magician's assistant, it changes her life – until a new assistant arrives . . . "Under His Spell", by Teresa Ashby, is illustrated by Jim Dewar.
Pop sensation Taylor Swift helps one young girl through teenage life in "Love Story", by Douglas McPherson. Artwork by Sarah Holliday.
---
Like the look of Special 220? Subscribe today and our next one could be winging its way to your door soon!
Want to learn a little more about our Specials? Click here to look back through old previews. And remember, we pack plenty of fiction into our weekly issues, too! 
Don't believe us? Take a look at some of our weekly previews here for more details.