Fiction Sneak Peek: September 7, 2019
---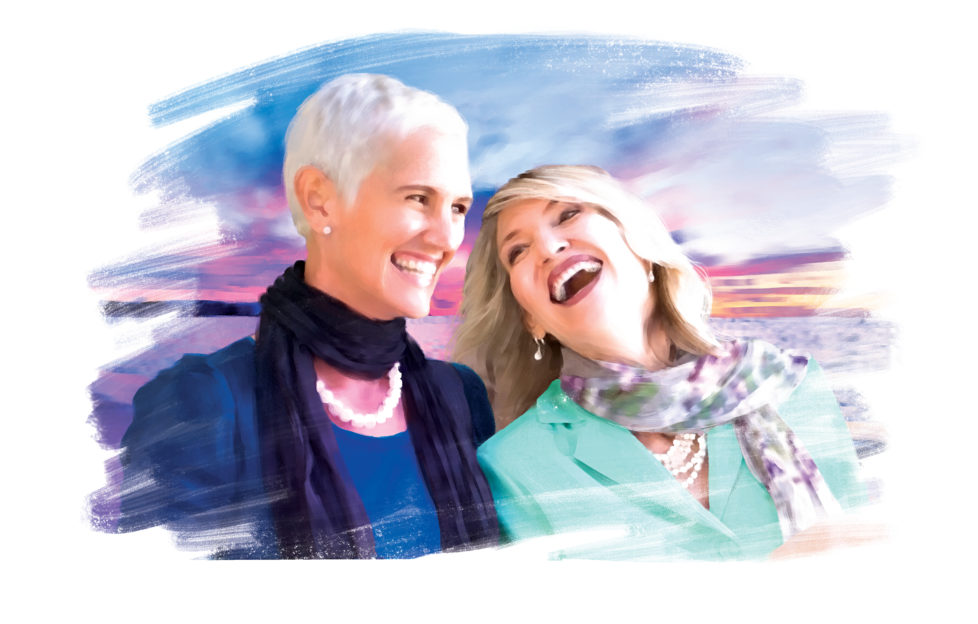 Illustration by Sarah Holliday.
Join Fiction Ed Shirley for her sneak peek at the stories in this week's issue.
A story by Rebecca Holmes opens this week's issue.
It's "Life Lessons", about Janet and Gabrielle, who knew each other a long time back.
They had dreams then. How have things turned out? I like this story; it makes you think.
"Lucky For Some" is by Eirin Thompson, and opens with Hayley spending her first night in her new home – only for it to catch fire.
Thank goodness for her neighbour at no. 13 . . . Illustration by Jim Dewar.
"In Love And War" by Kate Finnemore is set in 1947. It's a tale of wartime romance . . . but what happens afterwards?
There's a super illustration by Philip Crabb with this one, and Kate is Writer of the Week with Lucy — where she reveals her true identity!
You've met Mickey Bligh before, Jane Tulloch's harum-scarum young lad.
This time, in "New Kid On The Block", the family are expecting a new arrival. And as far as he can tell, that's bad news . . . for him, at least.
Jessma Carter writes "Family Business", set in a wee local haberdashery shop in the 1950s – where there's much puzzlement and speculation about the new owners. Illustration by Ruth Blair.
"A New Start At the Cat Café" by Suzanne Ross Jones keeps us up to date with the grand reopening. It's interview time for new staff. "Maxine will see you now . . ."
Another business, another situation.
In "A Tailor's Tale" by Katie Ashmore, is it time for Giorgos to strike out on his own? Illustrated by Mandy Dixon.
Series
Jo's on a quest to win over some tough critics in "Hold The Front Page", our series by Eirin Thompson set in a bustling newspaper office.
You might need a tissue to hand for the latest in "Riverside", our compelling soap by Glenda Young. It's time to say farewell to Audrey.
Serials
Annie's on a ship bound for Canada in "No Ocean Too Wide" by Katie Ashmore. A step closer to finding her girls, thank goodness.
Well, technically, yes, but actually? Illustration by Ruth Blair.
In "The Call Of The City" by Katharine Swartz, Andrew's back home and you'd think the family could relax a bit, but they don't have their troubles to seek at the moment. Illustration by Sailesh Thakrar.
And speaking of serials . . .
Due to popular demand, we've added a second date for our London Serial Writing Workshop!
If you've ever fancied writing a serial for the "Friend", then this is the workshop for you.
Frequent contributor Alison Carter will join me on Wednesday, September 25 at our Fleet Street offices, where we aim to impart all our combined experience to budding writers.
You will leave with the essential tools and the confidence to go off and try writing a winning "Friend" serial . . . guaranteed!
You can find our more or book your September 25 place by clicking here.
Take a sneak peek at the Features in our latest issue here, and the lovely knitting pattern here.