Fiction Preview: The "Friend" Summer Special
---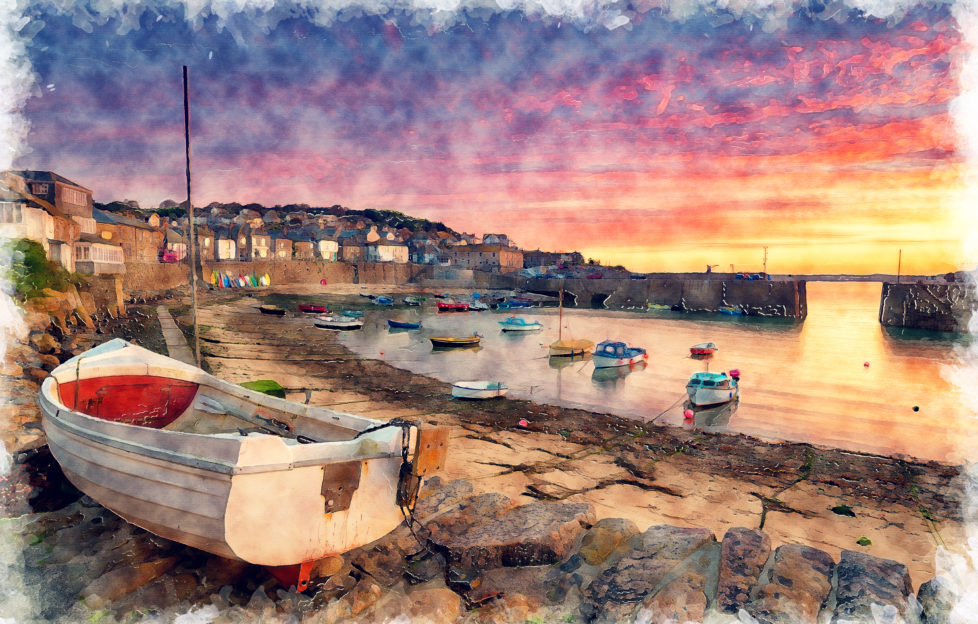 Shutterstock.
With 20 sparkling stories and a long read crime mystery, there's lots of summer reading in the super "Friend" Summer Special.
The opener
We begin with Gwen Rollinson's "Huer's Lookout". Meryl has found the perfect place to gather her thoughts and consider the future. Will that future include Garrett, the artist she meets there? With artwork by David Young.
Tyger and her widowed mum decide on a campervan getaway, in Eirin Thompson's "Holiday On Wheels", illustrated by Jim Dewar.
A day at the seaside takes an unexpected turn in "Surprise At The Seaside". Kitty-Lydia Dye's delightful short story is set in 1860 and features a lovely illustration by Tracy Fennell.
Janine takes on her dad's crazy golf course after his passing, in Glenda Young's gentle short story, "Crazy For You".
Auntie Bea has a fear of bees. Can her handsome nephew help? Rosie Banks' "Buzz Off" has a fun illustration from Sarah Holliday.
A strange clue is found next, in Part One of Pamela Kavanagh's Victorian two-part mystery, "Melissa's Message". Illustrated by Gerard Fay.
A childhood deception resurfaces in Gabrielle Mullarkey's "Little White Lies", illustrated by Jim Dewar.
Freelance writer Zoe moves back home after years of travelling. What now? "My Next Great Adventure", by Nicola Martin, has artwork from Kirk Houston.
In "Stop And Smell The Roses", the world has been on pause, and one mother is more grateful for her family than ever. Written by Leonora Francis, with artwork from Jim Dewar.
Someone's cooking up a nasty surprise in our Long Read crime mystery, "A Summer Place", by Merrilee Robson. Illustrated by Gerard Fay.
And there's more!
We're "Camping Out" next. But where will the money for a new tent come from? Alyson Hilbourne's short story is brightly illustrated by Kirk Houston.
Lucy Chester's "A New Life" is next. Keira and Rob are free spirits – until a baby arrives. When Rob leaves, Keira begins a new life without him. But then one day he returns…with artwork from Helen Welsh.
In the second part of Pamela Kavanagh's "Melissa's Message", can a herd of sheep really help Giles crack the case?
And in "Every Last Detail", bride-to-be, Alice, is fretting about her big day. By Alison Carter.
Rather than go to Uni, Jenna follows her heart and works in a harbour café, which she eventually buys. Will love follow? Eirin Thompson's "Plain Sailing" has an illustration from the Shutterstock picture library (above).
One woman struggles to live up to her boyfriend's glamorous ex, in "Measuring Up", by Lydia Jones. Illustrated by Manon Gandiolle.
We're in "Uncharted Waters" next. It's 17th century France, and Marie falls in love with ship's engineer, Remy. He's like no one she's ever met before . . . Alison Carter's romantic short story is illustrated by Kirk Houston.
A daughter is missing her dad, in Laura Tapper's "Love What You Grow" . . .
. . . and a father makes a sacrifice in Sylvia Steele's wartime story, "What's In A Name?". Artwork by David Young.
Summer weather has a specific drawback for Melina, in "Under Attack!". By Stefania Hartley, our Tanino and Melina stories are illustrated by Jim Dewar.
The closer
Two neighbours clash in our final story of this Special – Alyson Hilbourne's "Falling Into Place". Illustrated by Martin Baines.
---
We hope you enjoy the "Friend" Summer Special!
And remember if you love our fiction you can subscribe to the "Friend" Special today, to make sure you never miss another issue. In fact, we'll have them delivered straight to your door! Click here for more information.
"Reading Between The Lines", our fiction podcast, is another great source of stories. Click here to start listening!