Fiction Preview: Special 212
---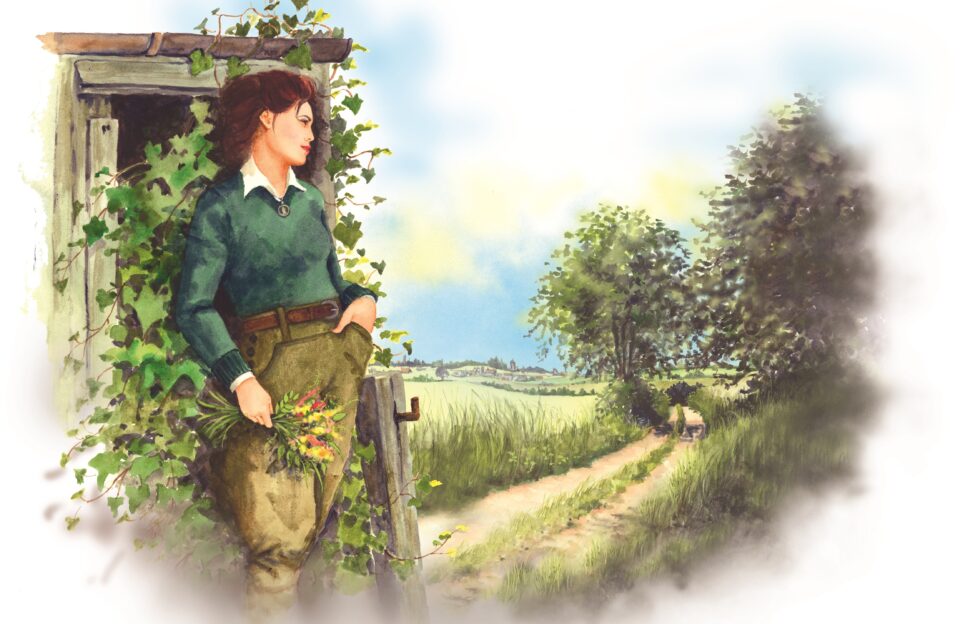 Artwork: Helen Welsh
Welcome to Special 212, on sale Wednesday July 28.
Let's look at the feel-good summer fiction you'll find inside.
The opener
Alyson Hilbourne's "Year After Year" welcomes us to a brand new Special. Jenny meets Ken at the travelling fair in the 1960s, and their attachment grows with each passing summer . . . André Leonard illustrates our opening story.
An adopted child has a special friend in "Imagine That!" by Eirin Thompson, joyfully illustrated by Martin Baines.
Opposites Ethel and Theo meet at a summer festival in "Free Spirit" By Gabrielle Mullarkey. With a stunning Shutterstock illustration.
A family reconnects in Marie Penman's "By The Sea", accompanied by a peaceful Shutterstock image.
Sarah hasn't the first clue about making bread, but is doing her best to rise to the occasion in "Use Your Loaf", by Meg Stokes, which is cheerfully illustrated by Martin Baines.
A family finds their preconceptions challenged in "Break With Tradition", by Patsy Collins. Illustrated by Shutterstock.
And there's more!
Grace loves her new life in America, but is everything really as it seems? All is revealed in "Larger Than Life", by Alison Carter, illustrated by Philip Crabb.
The Land Girls are out to solve a wartime mystery in Alyson Hilbourne's "Land Of Plenty", gently illustrated for us by Helen Welsh (above).
An eccentric father takes centre stage in "Ups And Downs", by Penny Alexander. With delightful artwork from "Friend" Illustrations Editor, Manon Gandiolle.
What do you buy the man who has everything? Find out in Alison Carter's "A Present For Dad". With a charming Jim Dewar illustration.
A new life in Australia is a scary prospect – but two immigrants find strength in Stefania Hartley's "Home And Away".  Accompanying image by Shutterstock.
A valuable lesson is learned in "Thank You For The Music", by Lynne Hallett, with summery artwork by Andre Leonard.
First loves reunite in the atmospheric "A Waterfall Wish", by Elizabeth Meyer. Beautiful artwork by Sailesh Thakrar.
The closer
A missing dog and a disappearing husband – can Val solve these mysteries on her first day as a Private Detective? Our final story of this Special, Glenda Young's "On The Case", has a light-hearted Shutterstock illustration.
---
Like the look of Special 212? Subscribe today and our next one could be winging its way to your door soon! Want to learn a little more about our Specials? Click here to look back through old previews.