Fiction Preview: Special 213
---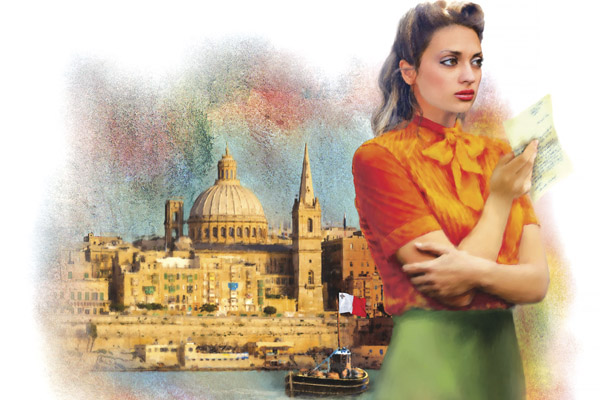 Illustration by Helen Welsh.
"Friend" Special 213, is in shops on Wednesday, 18th August. Inside, there's a super mix of stories and lovely accompanying artwork for you to enjoy.
Our opener
In our opening story, Andi has given up on life, following the death of her beloved husband. When her doctor suggests taking on an allotment, it plants a seed of hope for the future. Teresa Ashby's wonderful "A Little Seed" has an uplifting illustration (below) by Ruth Blair.
Two girls give their mum a taste of her own medicine in "Supermarket Swoop" by Jo Styles. With a Shutterstock illustration (below).
A corner is turned in Alyson Hilbourne's touching short story, "In Safe Hands". Artwork (below) by Sarah Holliday.
Memories of younger days are enjoyed in Carol Probyn's "Butterfly Summer". Illustrated by Gerard Fay (below).
Little Fred Bunting meets Punch and Judy man, Beau Jolley, in "That's The Way To Do It!". Written by Christine Bryant, our 'Fred' stories feature artwork by Martin Baines (below).
A village group chat descends into comedy chaos, in Glenda Young's light-hearted "The Village Forum". With a Shutterstock illustration (below).
We go back to the 17th century for our next story. Dangers lie off the coast in Alyson Hilbourne's intriguing "Rough Waters". It's accompanied by a superbly atmospheric illustration from Philip Crabb (below).
Our eight-page murder mystery
Our enthralling eight-page murder mystery is next – "Dying To Succeed". Well-known agony aunt, Amelia, is used to solving problems – but does she have the answer, this time? Written by Hilary Spiers, it features charming accompanying artwork by Jim Dewar (below).
Pamela Ormondroyd's "The Last Goodbye" is inspired by the evacuation of St Kilda. Islanders Kenneth and Ishbel must make peace with the past before they can look to the future… with an evocative illustration (below) by David Young.
Betty Maloney seems unlike anyone else living in Swallow Close. One day, shy neighbour, Kay, plucks up the courage to talk to her. Lynda Franklin's "A Splash Of Colour" is joyfully illustrated (below) by Sarah Holliday.
In our next story, Father O'Reilly's church is literally falling to bits. Then a familiar-looking stranger gives him a lottery ticket . . . "Father O'Reilly's Miracle", by Annie Harris, has an illustration by Shutterstock (below).
Speed-dating doesn't allow for much conversation, but there's a lot you can tell about a person from their shoes! Linda Lewis' "Every Second Counts" has a Shutterstock illustration (below).
One woman finds that although she'd been looking forward to retirement, the future seems terribly uncertain . . . "All The Time In The World" is by Patsy Collins. With gentle artwork from Shutterstock.
We're off to Malta for our next story. It's World War Two, and nurse Faith returns to Malta to visit her mum. Then Italy attacks the island and everything changes . . . Written by Jacqui Cooper, "Keeping Faith" is illustrated by Helen Welsh (main image).
Our closer
Our final story of this Special is "Budgeting For Fun", by Eirin Thompson. Money might be tight, but it won't stop one family enjoying the summer! With cheerful artwork from Shutterstock (below).
Happy reading!
---
Like the look of Special 213? Subscribe today and our next one could be winging its way to your door soon! Want to learn a little more about our Specials? 
Click here to look back through old previews.