Fiction Preview: Our Autumn Special
---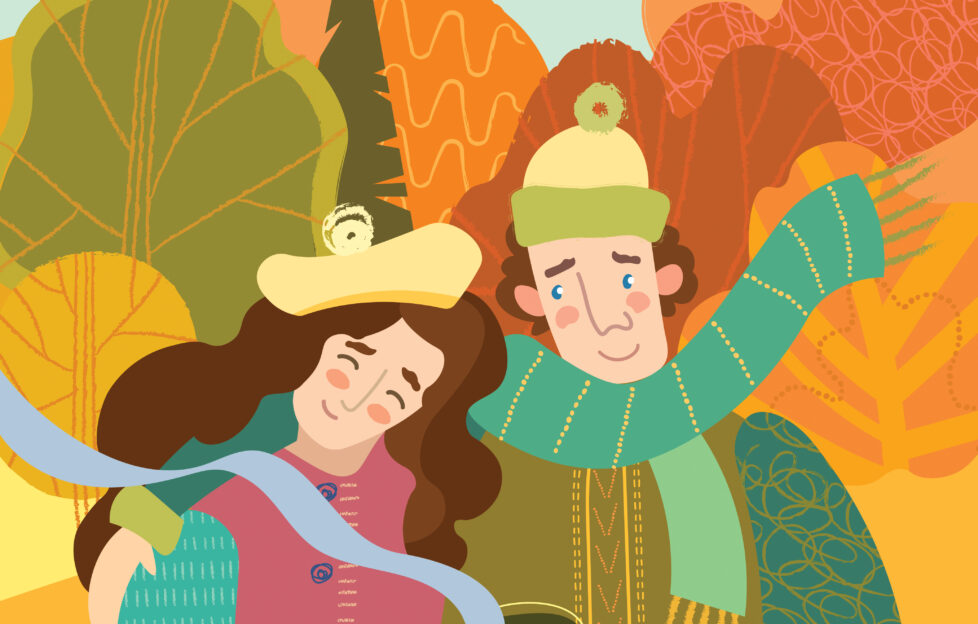 Shutterstock.
Welcome! Let's look at the super stories in our Autumn Special, which is available on Wednesday 29 September.
The opener
Our opening story is "Being Audrey", by Joan Cameron. Set in 1953, it's the story of two chalk-and-cheese sisters – one of whom wants to be just like Audrey Hepburn. With a stunning illustration from Tracy Fennell.
One lady is so busy searching among the frogs that she hasn't noticed the prince right under her nose! The romantic "Caught On The Hop", by debut author, Karen Houseman, has a fun illustration by Ruth Blair.
A couple adapt their plans for an autumn holiday, in Fiona Thomson's "Closer To Home". With a seasonal image from Shutterstock (above).
We go back to 1988 for our next story, and after one young woman doesn't get the promotion she'd hoped for, she talks to her grandma and decides its time for action. "A Risk Worth Taking", by Katie Ashmore, is illustrated by Shutterstock.
Reginald loves his tranquil, structured life. Then his local shop gets new owners . . ."Local News", by Hilary Spiers, has a charming Sarah Holliday illustration.
A wife reflects on the enduring love she shared with her husband, in "Smell The Roses", by Polly Grace. Illustrated by Shutterstock.
And there's more!
There's "A Ghost In The Graveyard" in our next story. Census man, Elijah Matthews is travelling through Norfolk's coast, recording its citizens, when he becomes intrigued by a mystery woman. Set in 1841, Kitty-Lydia Dye's short story is atmospherically illustrated by Jim Dewar.
Our Long Read is next – "What Lies Beneath", by Ewan Smith. When what appears to be a letter of confession is removed from a time capsule, it's a case for detectives Sharma and Gates. Illustrated by Jim Dewar.
One family struggles to adjust to life after the Civil War ends, in "Over The Divide", by Alison Carter. With a super period illustration by Andre Leonard.
One empty-nester feels trepidation at the start of an evening uni course, in "University Challenged". By Christina Hollis, it's perceptively illustrated by Jim Dewar.
Will an impromptu kiss spoil a friendship? Find out in Patsy Collins' "A Kiss Is Just A Kiss". Illustrated by Shutterstock.
We're off to the Auction House for our next story, Alyson Hilbourne's "Under A Cloud". With autumnal artwork by Mandy Dixon.
Family members surprise each other, in Vanda Inman's "Colour Me Happy", illustration from Shutterstock.
An old yew tree symbolises the strength of sisterly love in Moira Gee's "The Sister Tree". With beautiful artwork from Tracy Fennell.
Our closer
Our final story of this Special is Susan Blackburn's "A Song In Her Heart". Freda is such a lovely person that no one can bring themselves to tell her what they've all come to realise – she can't sing! With a light-hearted Shutterstock illustration.
---
Like the look of our Autumn Special? Subscribe today and our next one could be winging its way to your door soon! Want to learn a little more about our Specials?