Fiction Sneak Peek: November 13, 2021 Issue
---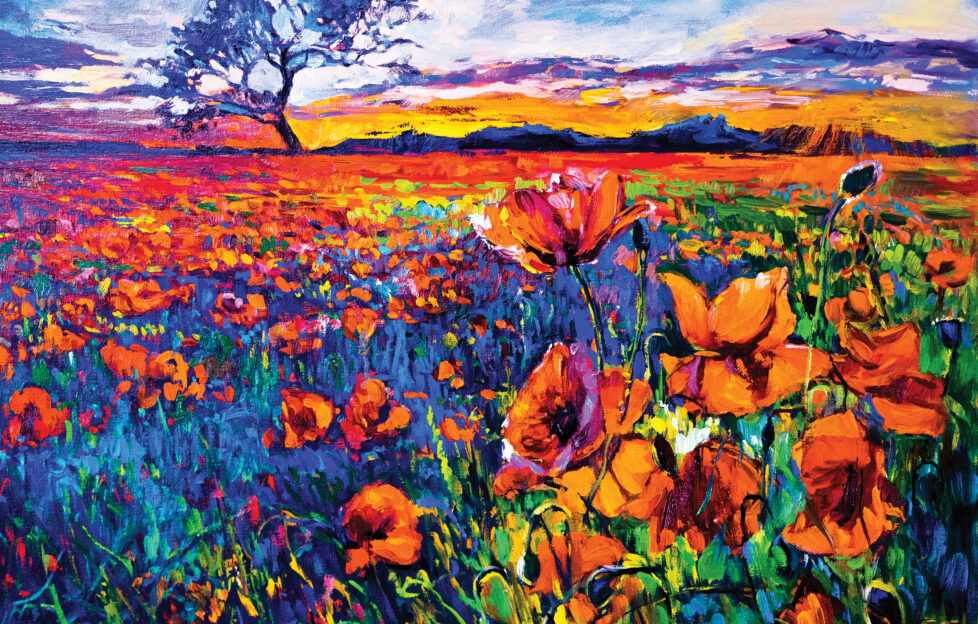 Shutterstock.
Welcome to our sneak peek at the fiction in our November 13, 2021 issue.
It's our Remembrance issue, and is on sale in shops Wednesday, November 10.
Seven brand-new stories
In this week's opening story, the island that Sandra has always loved visiting has now become her home – and it's where an old flame still resides. "Return To Innismore" by Anne Pack, is illustrated by Andre Leonard.
In the first of our stories for Remembrance Day, Minnie and her sister Ellen find that following the Great War, keeping busy is the best way to cope. By Alison Carter, "For Idle Hands" takes place in 1921. Illustration from Shutterstock (above).
Jean Robinson's "Close Encounters" is next, and a chance experience makes one woman thankful for all she has. With artwork by Mandy Dixon.
Two friends visit the Seychelles burdened by worries. Can the visit clear their heads? Find out in Katie Ashmore's "A Clean Break", with an illustration from Kirk Houston.
In the second of our Remembrance stories, Mary and her good friend Agnes work in a dress shop. As the wedding day approaches, tragedy strikes… but is all lost? Alyson Hilbourne's "Stitched With Love" is illustrated by Sailesh Thakrar.
One couple have their work cut out trying to come up with the perfect name, in Anne Stenhouse's "You Name It". Illustrated by Ruth Blair.
Our final short story this week is "Friends In The Making", by Meg Stokes. Danny attends a school reunion, and it brings all sorts of memories flooding back. Illustration by Sarah Holliday.
Serials
A brand new four-part serial starts today! And excited as one young woman is to open her gallery exhibition, there's nothing like going home for Thanksgiving . . . "Christmas Wishes", by Jan Snook, is illustrated by Sailesh Thakrar.
And in Part 2 of our dramatic wartime serial, "Darkest Before Dawn", will London prove to be a safer haven for Alf's family? Teresa Ashby's six-part serial set in 1939 features artwork by Mandy Dixon.
Series
In Part 3 of Eirin Thompson's "Read All About It", is there an ulterior motive behind Josie's dinner invitation?
Newly-married Anna has a favour to ask of Mary, in Glenda Young's "Riverside".
---
Has our November 13, 2021 issue left you wanting more? Don't worry! Our new issue is in shops soon.
Did you know that subscribers receive their issues early? Click here for more info. 
You can also choose a digital subscription, and read the "Friend" on your tablet, smartphone or computer. It's the perfect option to avoid any pesky delivery trouble!