Fiction Preview: Special 219
---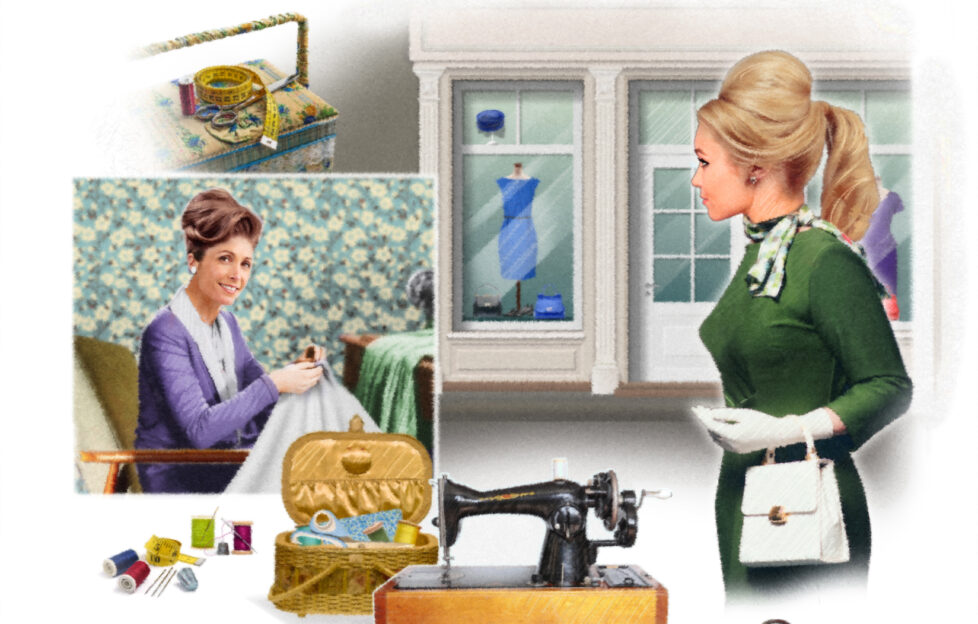 Illustration by Mandy Dixon.
Welcome to our final special of 2021 – Special 219.
Here's a quick look at the fourteen brand-new stories -and eight-page crime mystery – you'll find inside.
Fourteen brand-new short stories
Our opening story, "By Fair Means", takes place in the 1690s. After being sacked unfairly, Agnes hopes to find justice. Written by Anna Hamblin, it's illustrated for us by David Young.
Friendship stands the test of time, in "Some Things Never Change", by Kate Blackadder. With artwork by Mandy Dixon.
A grandma's wisdom saves the day in "It's All Relative" by Marie Penman. Illustrated by Shutterstock.
A Warm Welcome To A Debut Author
We have a debut "Friend" author next – a warm welcome to Julie Dawn Baker. There's an unexpected reunion in Julie's story, "Light Up Your Life". Martin Baines illustrates.
We go back to the 1970s for our next story, "Boys Will Be Boys". Can Cheryl believe that her ex has grown up at last? By Julia Douglas, it's illustrated by Gerard Fay.
Nicola's four-year-old is reluctant to give up his dummy. Could another family member have the answer? Find out in "Sisterly Support" by Alison Carter. Illustrated by Shutterstock.
Sarah struggles to make ends meet in Victorian London. Then a kind shopkeeper offers her a new start. Is the offer too good to be true? "A Good Saleswoman", by Alyson Hilbourne, has a Sarah Holliday illustration.
An eight-page crime mystery
Our eight-page crime mystery is next – "Suspicious Minds" by Alison Carter.  After World War Two, one town's mayor is keen to help young Germans – but not everyone thinks that's a good idea. Illustration by Sailesh Thakrar .
An ancestry search has surprising results in "Family Connections", by Kathleen Conlon. Artwork by Andre Leonard.
Trouble is on the horizon in David Kippen's story of the Black Friday Bushfires, "Through The Fire". Illustrated by Helen Welsh.
Memories of the "Fab Four"
A class reunion brings back memories of the Fab Four, in Jan Snook's "Beatlemania". Illustrated by Shutterstock.
After many years, Ornella is ready to take the final step towards becoming a British citizen, in "A Test Of Time". By Stefania Hartley, the artwork is by Mandy Dixon.
A heart begins to heal in Eirin Thompson's "No Drama", illustrated by Jim Dewar.
Ann wants a dress for her cousin's engagement 'do', but she's 17 now and doesn't want a home-made one! Set in 1962, "Dress To Impress" is written by Teresa Ashby, and illustrated by Mandy Dixon.
Sixteen-year-old Anna is there to help her mum when she needs it most, in "Trust Me, Mum", by Glenda Young. Illustrated by Shutterstock.
---
Like the look of Special 219? Subscribe today and our next one could be winging its way to your door soon!
Want to learn a little more about our Specials? Click here to look back through old previews.