Fiction Sneak Peek: November 23, 2019 issue
---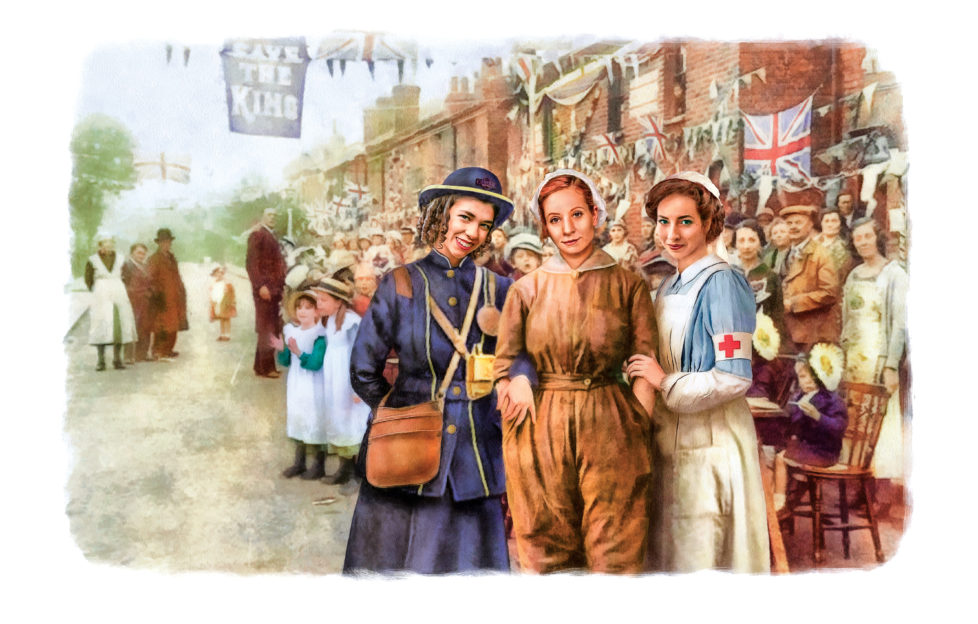 Illustration by Gerard Fay.
I'm starting the Fiction sneak peek with the serials this week.
This is partly because we have the first instalment of a new story by Pamela Ormondroyd, and partly because I want to highlight this wonderful illustration for it by Gerard Fay.
Such detail and character. Superb. Look out for Gerard as our Illustrator Of The Week next week, by the way.
The serial is "After The Armistice". It's set in 1918 as the men come home. Not an easy time for anyone.
And as one serial begins, another reaches its final instalment. We say farewell to the lively characters in "There's Always Tomorrow" by Mark Neilson, illustrated by Sailesh Thakrar.
Short stories
The opening story is "The Crooked Sixpence" by Alison Carter, a long-cherished token of bittersweet memories and love. Illustration: Sailesh Thakrar.
Mickey Bligh is "Playing Matchmaker" in Jane Tulloch's fun story featuring this entertaining scamp. Illustration: Manon Gandiolle.
Oh, we all know a "Miss Perfect", don't we? But in Patsy Collins's thoughtful story, all is not quite what it seems.
What's being "Stitched With Love" in Teresa Ashby's story? And who's it for?
A priceless diamond has been stolen in "Thief In The Night" by June J Bowden, this week's Writer of the Week. Super atmospheric illustration by Kirk Houston, too.
It's love rivals at dawn — well, mid-afternoon, really — in "Silence Is Golden" by Alyson Hilbourne, illustrated by Jim Dewar.
Birthday present inspiration comes from an unexpected direction in "Portrait Of The Artist" by Joyce Begg, illustrated by Tracy Fennell.
Series
Jo finds herself unexpectedly tongue-tied in "Hold The Front Page" by Eirin Thompson.
And Clive's lost for words for a different reason in "Riverside", our exclusive weekly soap by Glenda Young. You mustn't miss that!
If you've enjoyed this sneak peek, now's the time to take out a subscription. With Christmas just around the corner, it would also make the perfect gift for someone special!
Click here for more information.