Fiction Sneak Peek: March 7, 2020 Issue
---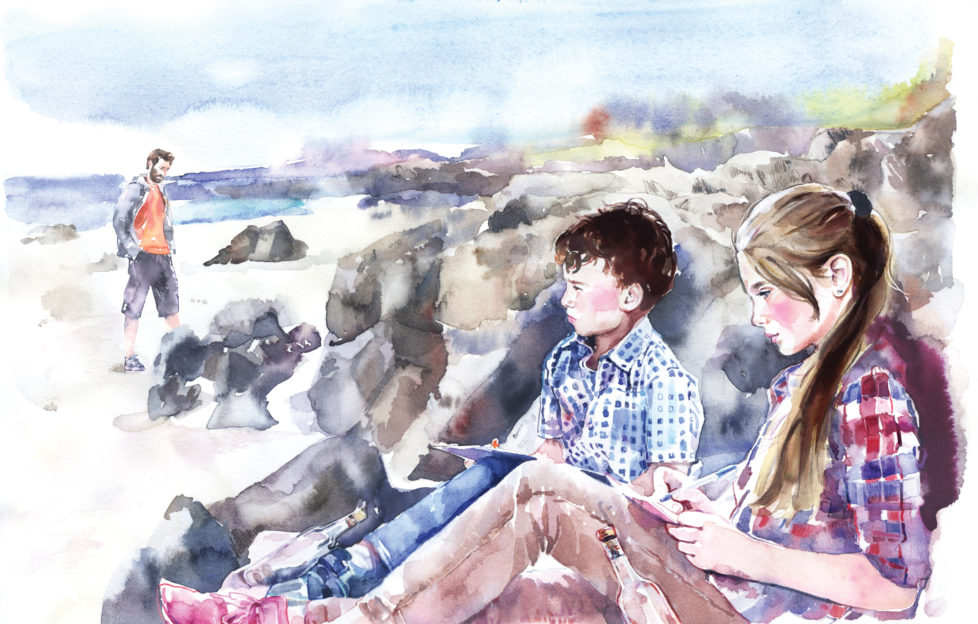 Illustration by Tracy Fennell.
March already? Well it must be time for a sneak peek into our first issue of the month . . .
Stories
Could a message in a bottle really have the power to change lives? Find out in this week's opening story, "Message Received", by Teresa Ashby. This beautiful accompanying illustration is by Tracy Fennell.
In "The Weeping Willow" by Lydia Jones, Miriam and Justin are school friends. But will they ever get together? With a very sweet illustration by Sarah Holliday.
Sicilian couple Tanino and Melina love to spoil their only grandchild, but things start getting competitive in "Present Predicament". Whose gift will she like best? This fun short story is by Stefania Hartley. Illustration by Jim Dewar.
We go back to World War Two for the next story. A class of children are evacuated to the country in "So Far From Home" by Kate Finnemore. Illustrated by Helen Welsh.
Just who is "The Girl In The Red Van?" A couple who live in a quiet village are introduced to a new resident in Alyson Hilbourne's story. Gerard Fay's lovely illustration accompanies.
In "Blind Date" by Eirin Thompson, Marlene is nervous about meeting Hector for the first time . . .
And in "Just A Boy" by Em Barnard, Sandra has a decision to make. She's only 18, but Terry has asked her to marry him . . .
Set in the 1960s, this has an illustration by Martin Baines, our Illustrator Of The Week.
Serials
We're off to Fuerteventura for part three of "Under An Island Sun". By Rebecca Holmes, this serial has lovely illustrations by Sailesh Thakrar.
And in the final instalment of "The Quest For The Dove Tree", Caroline and Luke discover that success comes in many forms. By Penny Alexander, this captivating serial has been illustrated by Ruth Blair.
Series
The ladies discover that some aspects of house sharing have been overlooked in "Living It Up", our series by Jessma Carter.
And in "Riverside" by Glenda Young, Susan and Dave discover that naming their new son has been taken out of their hands.
That's it for another sneak peek. Keep an eye on the shelves for our issue!
Or you can subscribe to "The People's Friend" today and get a great magazine delivered straight to your door!